NOS DÉFAITES / OUR DEFEATS 2019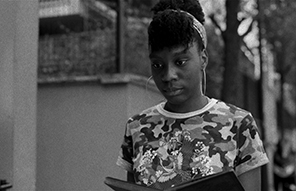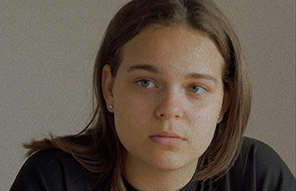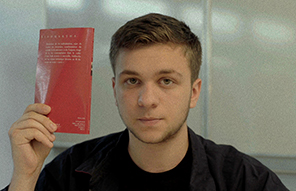 Par un jeu de flashback sur le cinéma post-68 et par des interviews de jeunes gens d'aujourd'hui qui réinterprètent des extraits de ces films surgis du passé, c'est un portrait de nos rapports contemporains à la politique qui se dressera. Nos défaites, ou, que nous reste-t-il de forces pour affronter le chaos du présent.

Mixing reenactements of films from the 68' and post-68' eras and interviews of high school students who played in those remakes, the film questions how we actually deal with politics. Our Defeats, or, do we have still enought strengh to confront the chaos of our present time.

Prix / awards
- Art cinema award from the CICAE jury / Berlinale
- Wild Dreamer Award for Best Documentary / Subversive festival Zagreb


festivals
- Berlin international film festival
- San Sebastian film festival

- Festival de la Rochelle
- Festival de Douarnenez
- Rencontres cinéma / Gindou
- Fifigrot / Toulouse
- festival du film / St Paul Trois Châteaux
- Rencontres des cinéma d'Europe / Aubenas
- Les Écrans documentaires / Arcueil
- Festival Tous Courts / Aix-en-Provence
- Belleville en vue / Paris
- Festival Terra Nostra / Ste Croixe Vallée Française

- Visions du réel / Nyon
- Forum Berlinale @ Bozar / Bruxelles
- Human rights film festival / Nuremberg
- French film festival / Tuebingen-Stuttgart
- L'alternativa / Barcelona
- International documentary film festival, festival dei popoli / Florence
- Human rights film festival / Lugano
- Subversive festival / Zagreb
- Pravo Ljudski / Sarajevo
- Unseen / Cavat
- Avant Garde film festival / Athènes
- PRavo Ljudski / Sarajevo
- Istanbul international film festival
- Panorama of European film / Le Caire
- Doc Aviv / Tel Aviv
- Mostra internacional de cine / Sao Paulo
- Fidocs / Santiago de Chile
- Aricadoc / Arica
- Jeonju international film festival


screening
- cinémathèque de Montréal
sorties salles / theatrical releases
- France: 9 octobre 2019
- Spain: spring 2020


production
Envie de tempête
www.enviedetempete.com

distribution France
Meteore films
www.meteore-films.fr
distribution Spain
Numax
distribution.numax.org

sales agent
The Party Film Sales
www.thepartysales.com

technical informations
dcp, HD files
95 minutes, color, 5.1, version original français / in French with english or spanish subtitles