NATSU NO HIKARI (Lumières d'été / Summer Lights) 2017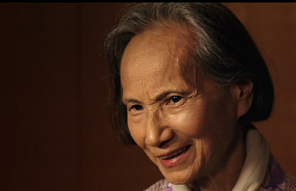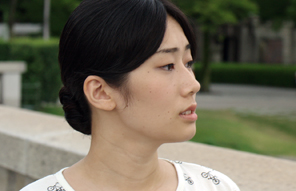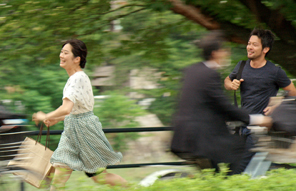 Akihiro, un Japonais vivant à Paris, rentre au Japon interviewer des survivant de la bombe atomique pour un documentaire sur les 70 ans du bombardement de Hiroshima. Bouleversé par ces interviews, et alors qu'il se repose dans le Parc de la Paix, il rencontre Michiko, une avenante mais enigmatique jeune femme qui va lui faire découvrir la ville.
Akihiro, a native japanese filmmaker living in Paris, came to Japan to interview survivors for a documentary celebrating the 70th anniversary of the atomic bombing of Hiroshima. Deeply moved by the interviews, he decided to take a break and wanders through the city during which he meets Michiko, a merry and enigmatic young woman.


prix / award

- audience prize / Pesaro film festival
festivals

- San Sebastian international film festival
- Novos Cinemas / Pontevedra
- Indielisboa / Lisboa
- Pesaro international film festival
- Festival nouveau cinéma / Montreal
- Japan Cut / New York
- Valdivia international film festival
- Mar del Plata film festival
- Hiroshima international film festival

- entrevues / Belfort
- festival de la Rochelle
- Hors Piste, centre Georges Pompidou / Paris
- Travelling / Rennes
- rencontres cinématographiques de Dignes-les-Bains
- festival du film / Cabourg
- passeurs de lumière / Quimperlé

projections / screenings

- rencontres cinéma éducation / Toulouse
- Hiroshima symposium / mémorial de la Shoah, Paris
- colloque Hibakusha / archives nationalles, Pierrefitte
- Le japon vu par l'Occident / La Majestic Paris
- cinémathèque de Nice
- Le Spoutnik / Geneva
- Cineteca / Madrid


sortie salles / theatrical release
- France: août 2017

production
Local films
www.local-films.com
international sales
MPM
www.mpmfilm.com

technical informations
dcp, HD video files
82 minutes, color, 5.1
version originale japonaise avec sous-titre français
original version in Japanese with engligh, french or spanish subtitles